More Families Choose Us
In an area with many choices of funeral and cremation providers, we proudly remain our community's only locally owned and family operated funeral home.
Our People
Our staff is the very best. We are kind, compassionate and knowledgeable. Every staff member is empowered to serve your family with world-class service.
Convenience
With two locations Arlington and Hubbard, our facilities are convenient to you, your family and friends. Each location offers a variety of viewing rooms and chapels, and the latest in audio/video equipment. Both locations are handicapped accessible, offer ample parking and a comfortable home-like atmosphere.
Onsite Crematory
Our Arlington location also has. and onsite crematory so you can rest assured every cremation is handled with the utmost care and accountability.
Clean Comfortable Surroundings
Our locations are modern, clean and tastefully decorated for your comfort.  We offer the latest technology for your family as well.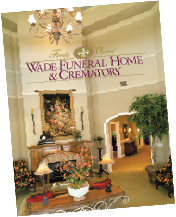 Receive Free Planning Information