Cremation and Funerals
Choosing cremation neither eliminates nor does it require a funeral service. Traditional or contemporary services are often planned before or after the cremation process. A funeral service followed by cremation may be exactly the same as a funeral service followed by ground burial. They can be elaborate or simple and traditional or nontraditional. Arrangements and ceremonies tend to be as individual as the persons for whom and by whom they are made.They may be personalized specifically to reflect the life of the deceased, and thus have a special meaning. Wade Funeral Homes & Crematory is able to assist in any and all of your funeral service needs.
The Complete Cremation Service
The Complete Cremation Service will be just like a Complete Funeral Service except cremation will follow instead of the casketed burial. This can be accommodated by the use of a cremation casket (casket that is designed to be cremated) or the use of a rental casket. Following the viewing, service or ceremony, and eventual cremation, the cremated remains can be buried, properly scattered, or returned to the family for safe keeping. Urns are used to hold the cremated remains. Urns can be constructed out of basic materials like cardboard or plastic, or constructed out of more protective materials like basic and semi-precious metals, ceramics, and woods.
Cremation Memorial Service
Cremation Memorial Service is when the cremation takes place following the funeral home filing the necessary legal documents and receiving the final disposition permit from the health department. Depending on the circumstances of death, and if the family wants to view, a limited viewing for the immediate family may take place without the need for embalming. The memorial service usually takes place following the cremation and the urn is present at the service. But if the family chooses, the memorial service may take place prior to the cremation and without the urn present.
Direct Cremation
A Direct Cremation refers to a cremation being provided, while limiting services to the removal and transportation of the deceased into our care.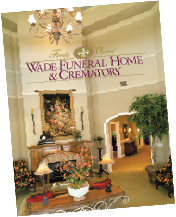 Receive Free Planning Information