Mike & Amy Wade
Owners
Mike is owner and funeral director in charge of Wade Family Funeral Homes. He purchased Wade Funeral Home in Hubbard, TX in 1985, and built Wade Funeral Home in Arlington, TX in 2003. He personally oversees all areas of operation.
Blake Wade
Managing Funeral Director
Blake oversees operations as the manager at Wade Funeral Home in Arlington, Texas. As manager, Blake firmly believes in the importance of guiding and educating families during such a difficult time for them, and he appreciates the trust that the families of Arlington have placed in him.
Blake is a sixth-generation Arlington resident, and he cares deeply about the Arlington community, giving back through his volunteer work with the Kiwanis Club, Young Men for Arlington, and the Arlington Margarita Society. He is also a member of the Arlington Chamber of Commerce.
When Blake is not busy showing his compassion through Wade Family Funeral Home and his outreach, he's spending time with his family, hunting, and the outdoors. Blake is also a member of Life Church and is a proud father and husband. Together, Blake and his wife Maddie are blessed with two children, Harper and Holden.
Kevin Moses
Funeral Director
Kevin joined Wade Family Funeral Home in 2021 after a long career in corporate America. He exudes compassion and empathy to the families we serve and is passionate about, in his words, "providing care, comfort and healing for families during one of the most difficult times in their lives". His gift of serving with integrity makes him perfectly suited for funeral service.
Kevin graduated with Honors and Distinction from the Commonwealth Institute of Funeral Service in June 2022 after receiving a Bachelor of Science degree from Abilene Christian University in 1981.
A devoted husband, father, and grandfather, Kevin is also a long-suffering Texas Rangers fan. He and his wife Sandra attend Compass Christian Church in Colleyville. 
E.J. Englerth
Funeral Director
E.J. Englerth has been employed with Wade Family Funeral Home since 2003. He is a graduate of Georgia Military Institute and Texas Christian University. He is retired from the U.S. Air Force.
Charles White
Funeral Director/Embalmer
Charles has been employed with Wade Family Funeral Home since 2008.
Keindra Scott
Pre-Need Specialist
Keindra is also known as Kei to our Wade families and is a crucial part of the funeral planning process. Her work allows our families to consider their needs ahead of time, helping them make arrangements and investments to avoid undue stress in the future.
When families meet with Kei to discuss their future funeral arrangements, she does her best to provide them with everything to make a completely-informed decision. Kei's dazzling smile and empathetic heart provide comfort to all of the families who meet with her. Having been on the other end of the conversation, it's important for Kei that every family feels seen and cared for.
Originally a Houston native, Kei, her husband, and their son have become active members of the community, with Kei coaching basketball and appreciating all that Arlington has to offer. Kei loves the warm and welcoming nature of Arlington residents, many of whom she considers family.
Lauren Scott
Office Manager
Rick Evans
Funeral Assistant
Lynn Dodson
Funeral Assistant
Bob Erwin
Funeral Assistant
Bob has been employed with Wade Family Funeral Home since 2018.
Bob and his wife Jackie met at Abilene Christian College and have two children and three grandchildren. Bob enjoys playing with the grandkids, cooking, firing up his BBQ Smoker, photography and Southern gospel music. Bob and Jackie are members of the Woodland West Church of Christ.
Max Kidd
Funeral Assistant
Max Kidd has been employed with Wade Family Funeral Home since 2009.
Mike Meeks
Funeral Assistant
Mike has been employed with Wade Family Funeral Home since 2017.
Bob Bagley
Funeral Assistant
Bob has been employed with Wade Family Funeral Home since 2018.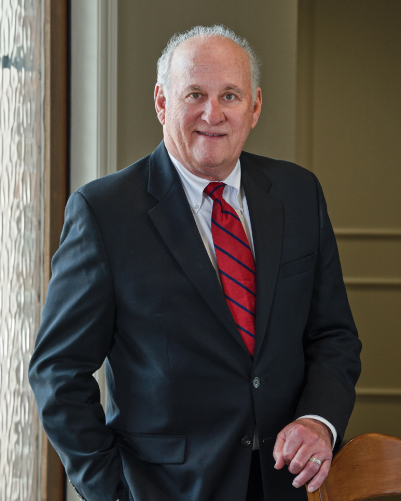 Jimmy Moss
Funeral Assistant
Jimmy has been employed with Wade Family Funeral Home since 2019.
Ron Rose
Funeral Assistant
Ron has been employed with Wade Family Funeral Home since 2020.
Angelica Maldonado
Office Manager
As our Office Manager here at Wade Family Funeral Home, Angelica both welcomes our visitors and organizes communications with her team of compassionate colleagues. She prides herself on having a can-do attitude—there's no situation too complicated for Angelica to handle when it comes to our families.
Faith and community are both very important to Angelica, and having these priorities helps her care for Wade families during their most difficult times.
Angelica has previously worked with our area schools and dotes on her daughter, a singer with an internationally-prestigious career.
Ed Swift
Accounting
Ed Swift has been employed with Wade Family Funeral Home since 2010. Ed is a graduate of The University of Houston, with a career background in Accounting and Human Resources. Ed is a Stephen Minister and a volunteer for Community Hospice. He is a past Guest Service Volunteer at Arlington Memorial Hospital in the Oncology Department. Ed and his wife, Lauren have 2 daughters; 2 granddaughters; and 2 grandsons. They are members of Trinity United Methodist Church in Arlington.
Jennifer Stitz
Office Administrator
Jen Stitz serves as the first contact for many of the families that come through our doors. Jen cherishes, in her words, "the opportunity to serve, guide and support our families." She feels honored to be a part of both the mourning and celebration of individuals' lives with the ones who love them.
A lifelong resident of the Arlington and Pantego communities, Jen understands the importance of community and family, having also worked in the Pantego school district and regularly attending Central Bible Church.
Jen is a proud mother of one, and she has instilled a love of learning in her daughter, an aspiring aerospace engineer.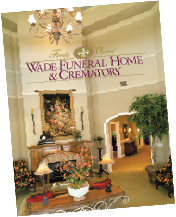 Receive Free Planning Information